Sýn: Annual report 2018
Delivering the numbers on any device
An eventful year
Sýn was born with the merger of media conglomerate 365 and Vodafone Iceland, and the first year of the new company was an eventful one.
We love working with the soft, lively color palette of the Sýn brand. For the company's 2018 annual report, we used layouts and design elements from their main website and added a little something extra with videos, animation and interactive infographics.
Numbers and charts are an important component of any annual report and challenging to implement in a responsive web environment, so we paid particular attention to making sure that the numbers came out beautifully on all devices large and small.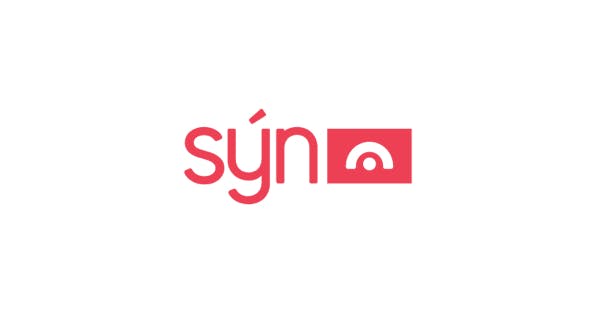 Project roles
Creative Direction
Mobile/ Responsive Design
UI/UX Design
Front-end Development
Back-end Development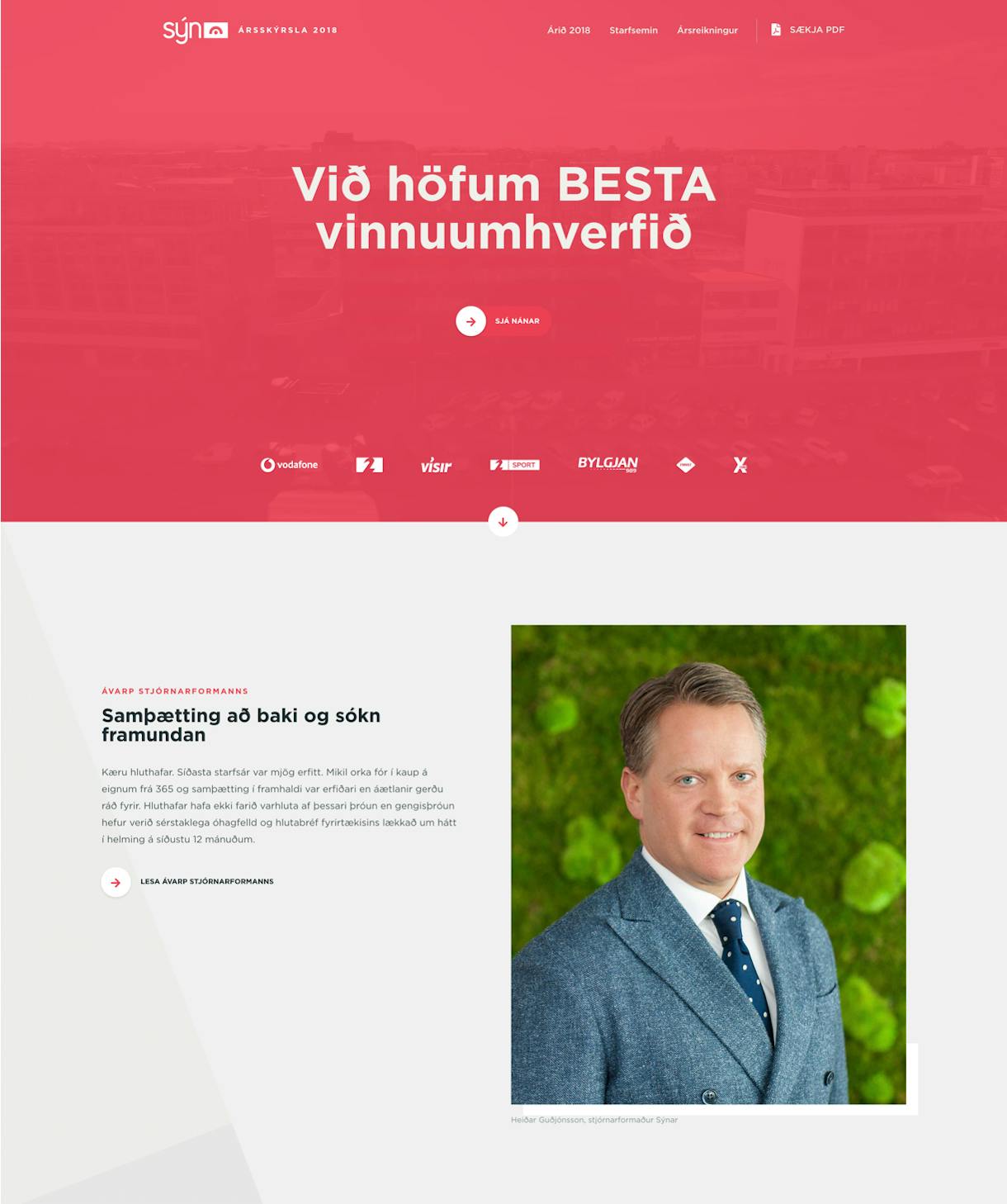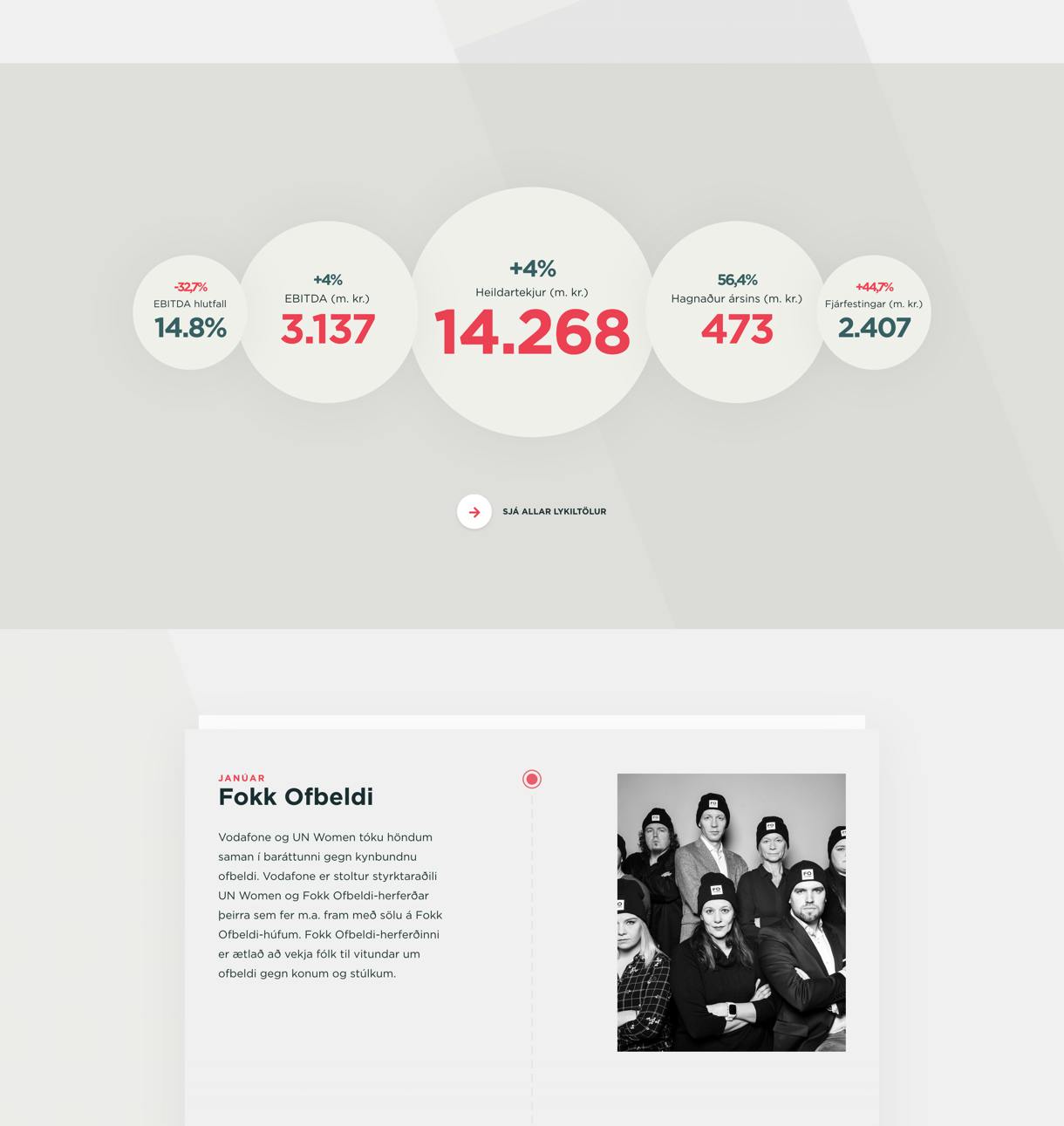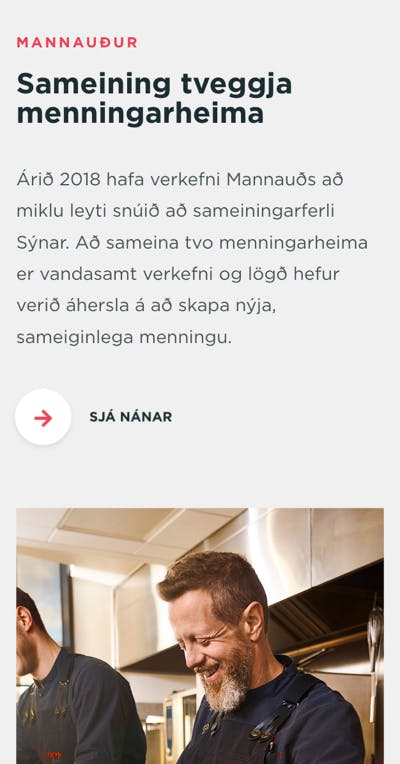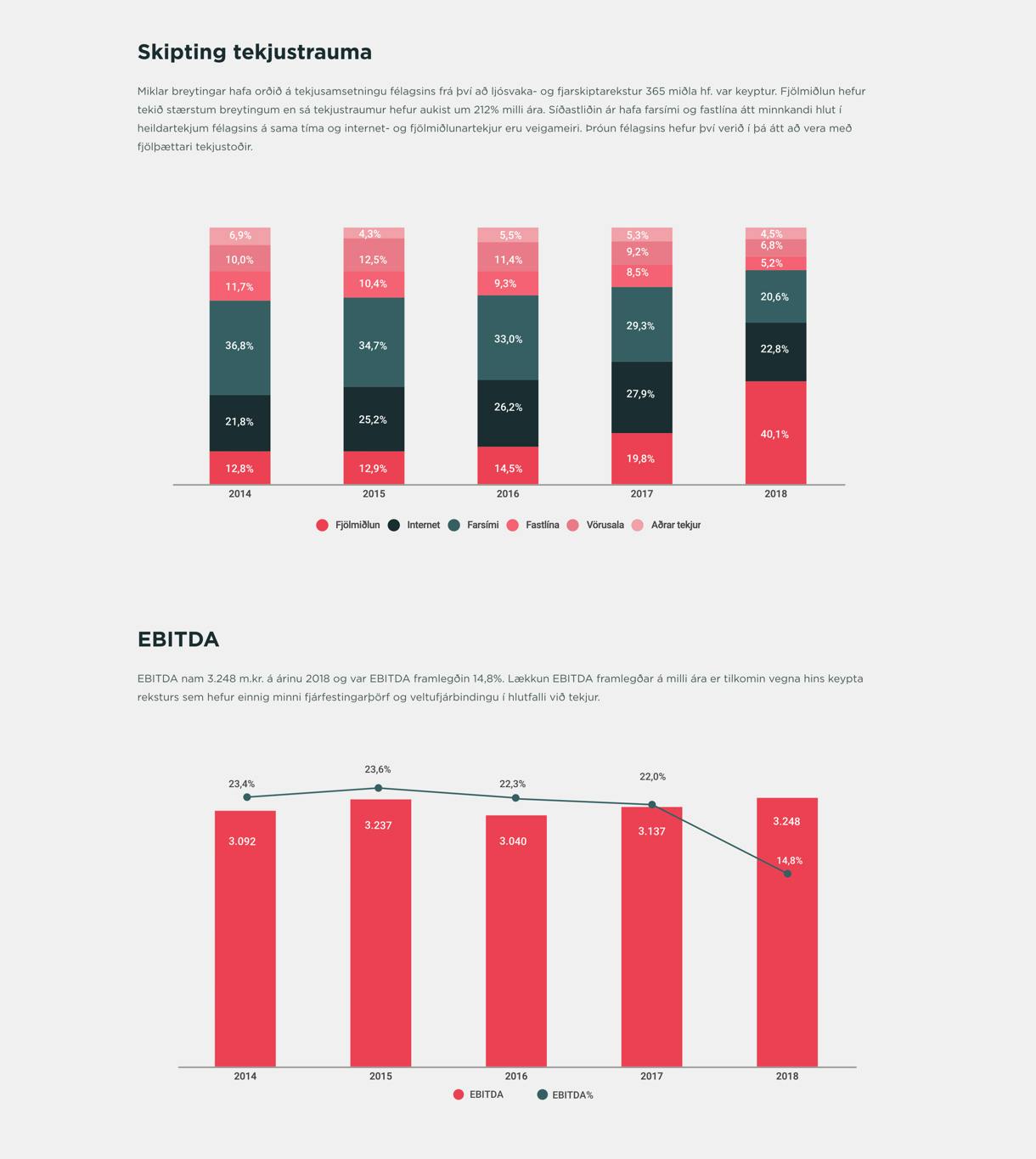 A few words from the client
When the paths of these two companies crossed again in the summer of 2016, we immediately saw the positive dynamics that existed between us, and the results have not disappointed. Kosmos & Kaos undertakes its projects diligently and employs incredibly creative employees with extensive experience from the website programming sector. The collaboration has been highly informative and first and foremost enjoyable.
Auður Karítas Þórhalsdóttir
Sýn web manager
More work.
this is the cream of the top.