Mitt VÍS
Digital self-service for insurance
The mainstay of VÍS' digital services
Mitt VÍS (My VÍS) is the foundation platform of the company's digital services. The project is large in scope and we work in close collaboration with VÍS using 16-week development cycles.
The initial part of the project included making two core services digital: filing a claim and getting a quote. Following these we tackled the main page of Mitt VÍS and made extensive changes based on user testing and research, so that it's now easier to browse and sign documents and to make changes to existing insurance policies.
Alongside all this, we revamped VÍS' entire digital brand and used Mitt VÍS as the debut project. We created a design system and set it up in Storybook, a tool for developing UI components that makes it easier to build and maintain a robust design system.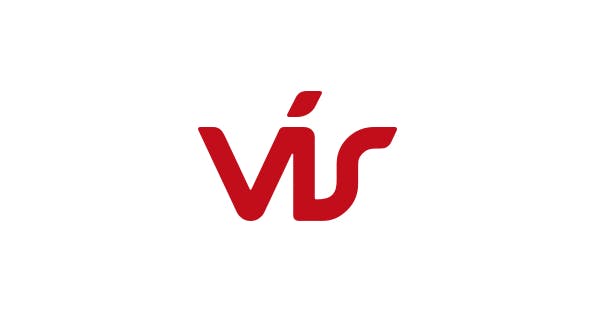 Project roles
Creative direction
Mobile/Responsive design
UI/UX design
Front-end development
Back-end development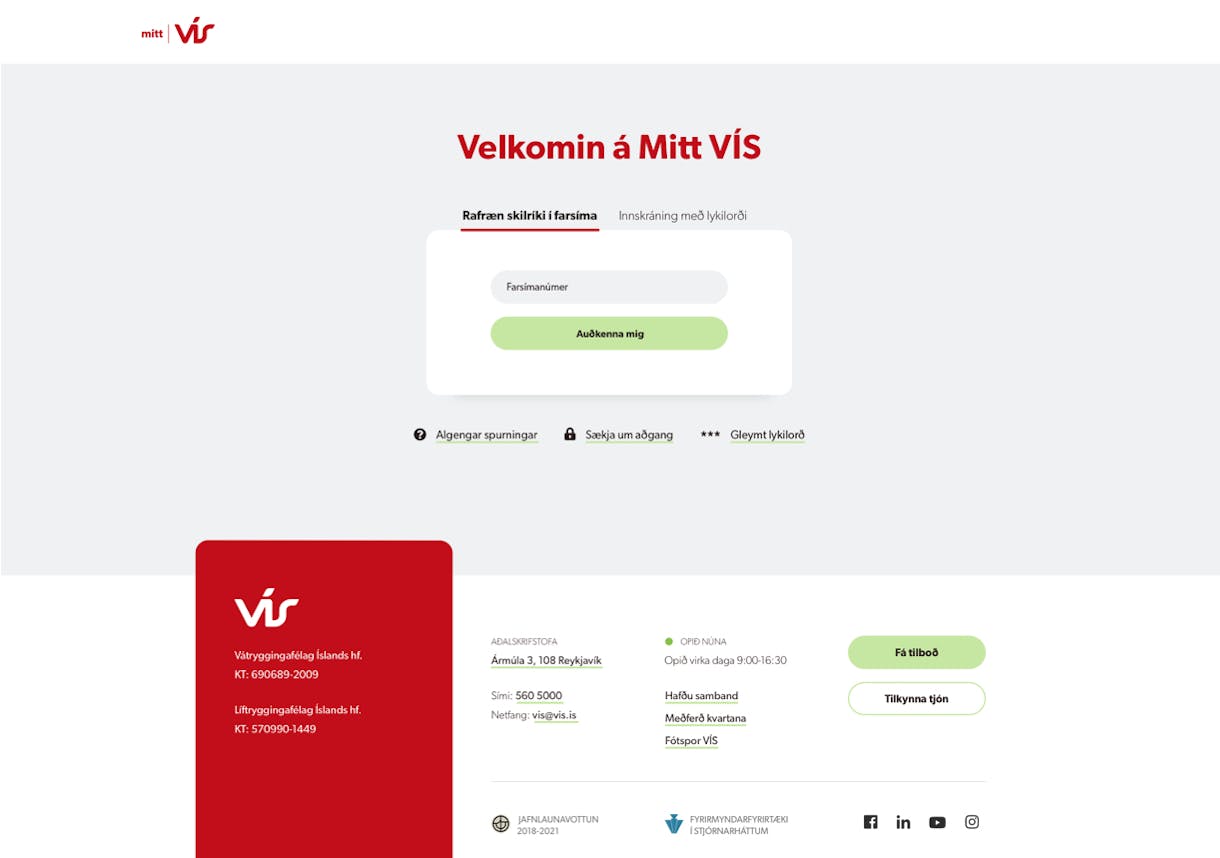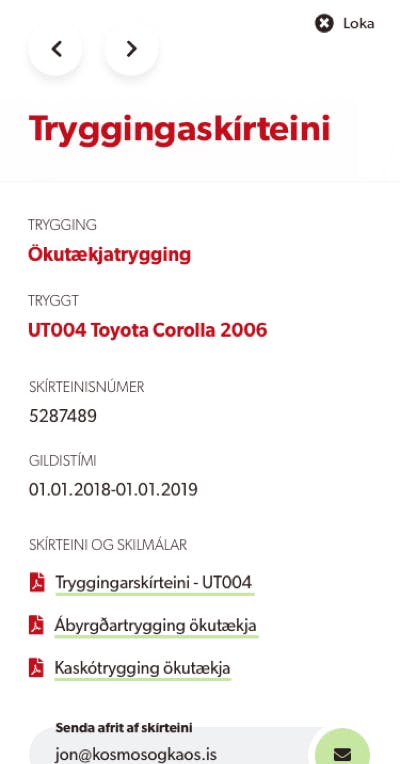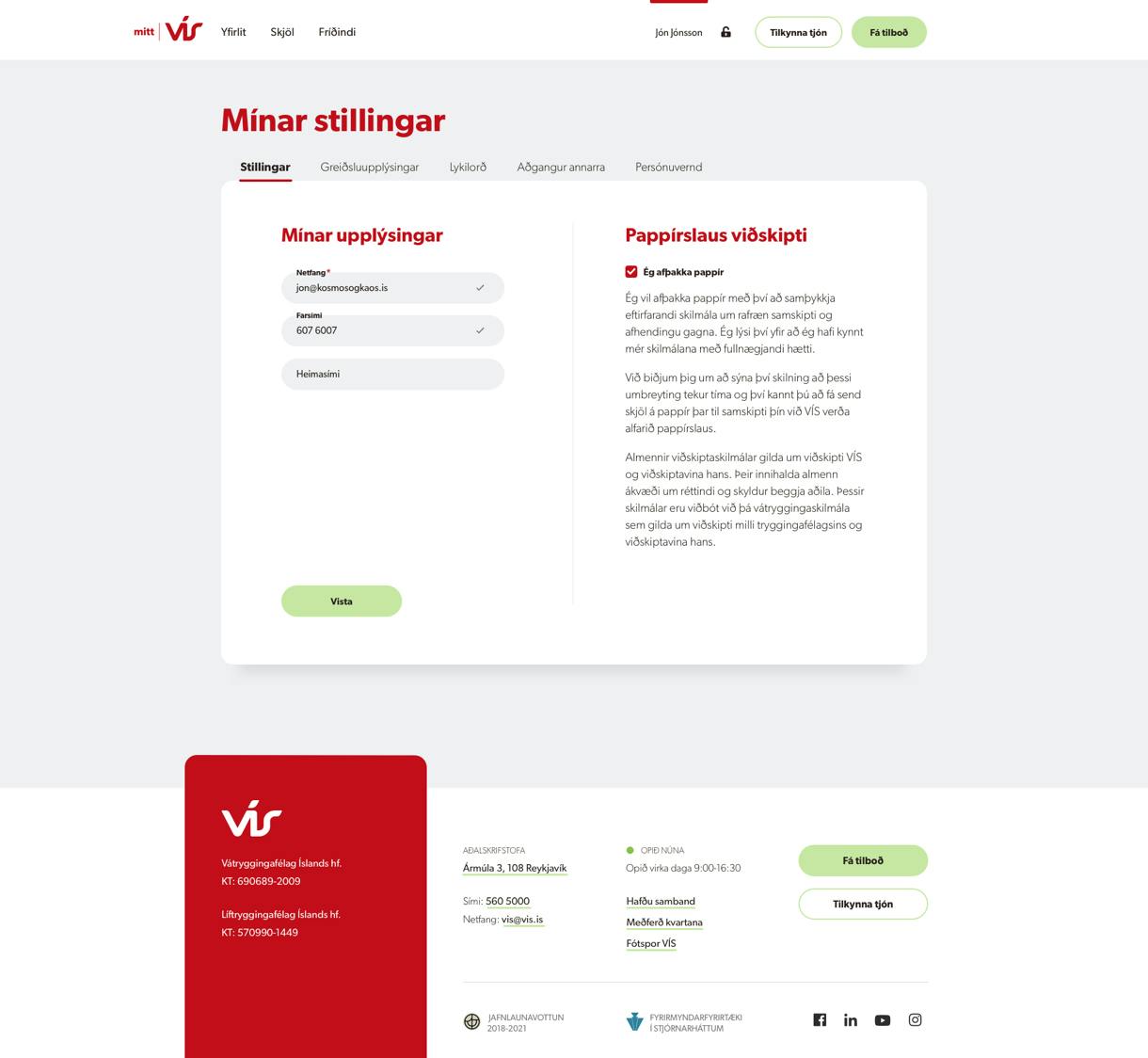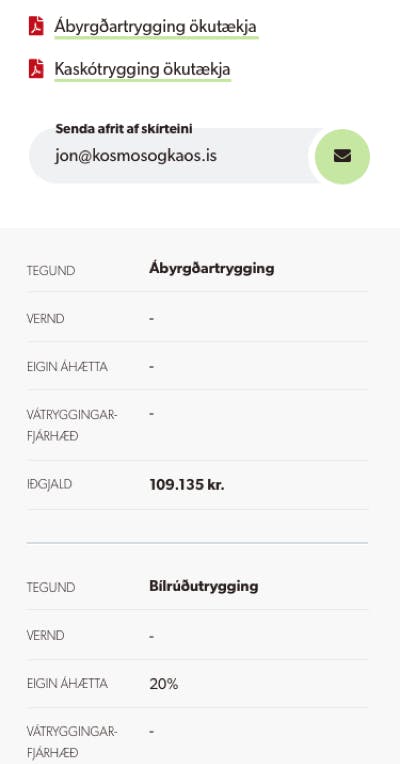 When we set off on our journey of digital transformation, we sought out Kosmos & Kaos as collaborators for their high level of expertise in web development and fresh take on design. We worked together in close collaboration to revamp the look and feel of Mitt VÍS, with the needs of our customers as the number one priority. We can always depend on the talented people of Kosmos & Kaos to deliver outstanding work.
Gyða Einarsdóttir
Product manager for Mitt VÍS
More work.
this is the cream of the top.