Ísland.is
A design system for digital public services
The benefits of good design
In the business community, good design is now widely recognised as a competitive advantage. And while the government does not need to worry about direct competition for customers, the benefits of good design can be applied to its services — especially now that government services are going digital.
Project roles
Creative direction
UI/UX design
Front-end development
A new era
The Icelandic government has stated its intention to be at the forefront of digital services, and that the primary point of contact between the government and its citizens will be digital. For the citizen, this means easier access to services and being able to self-service at their own convenience — a drastic improvement on the experience of having to drive all over town during office hours to fill out forms and deliver documents.
For the government, increased efficiency, centralisation and improved cooperation between different agencies are among the benefits of going digital. In short: less time wasted on both sides and a more positive experience for everyone involved.
To reap the full benefits of digital transformation, prioritising design from the outset is important. And for a project of this scale, with multiple teams working alongside each other to transform the services of more than 150 government agencies, maintaining a consistent user experience is a real challenge. To meet that challenge, it was decided early on to build a design system that would be the basis for all new projects.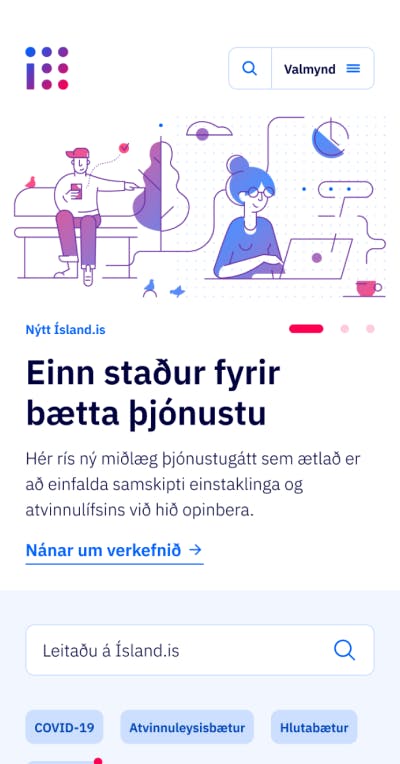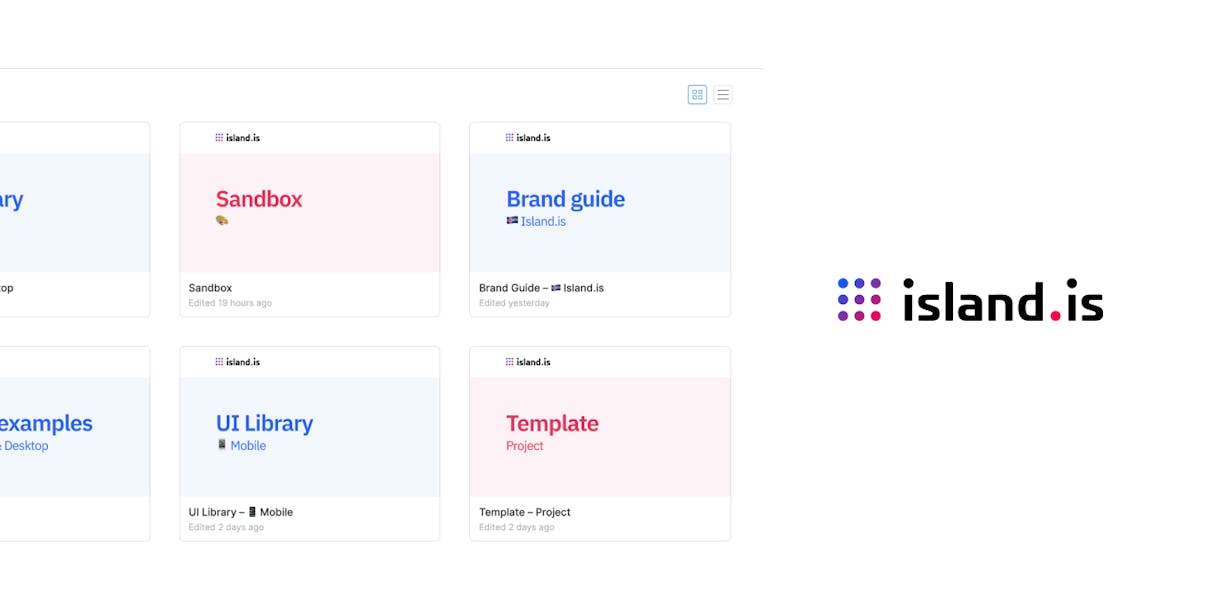 New ways of working
A design system is a set of instructions and principles that cover every aspect of the design process, and a library of components that designers can use to build everything from basic information sites to complex self-service applications.
We use Figma as our design environment, where designers can collaborate and build projects using a central UI library. This allows us to work together on several projects in parallel, across several teams, and keep everything in sync and up-to-date. When we make changes to interface elements or styles, these changes are reflected in all projects linked to the central library.
Compared to the technology of only a few years ago, this is a revolution.
The UI libraries and brand guide are open to the public via Figma Community for those who want to take a look. It is also possible to view the developed UI components and see how they work on ui.devland.is.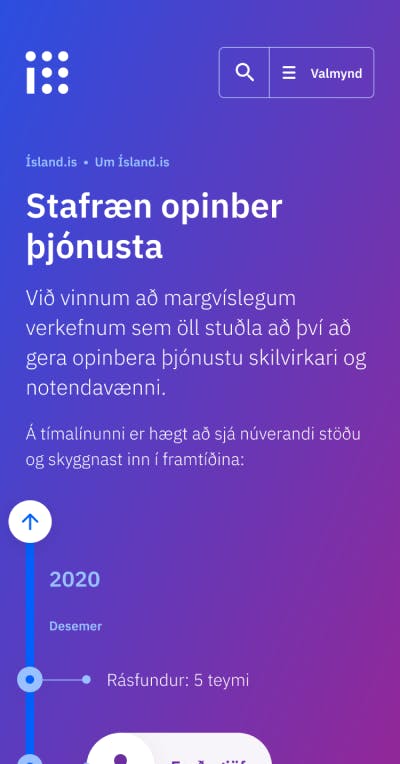 The design system allows us to move quickly and be very efficient with our resources, a key element in the success of a project as large in scope as this one.
Andri Kristinsson
CEO, Digital Iceland
Design principles
The new Digital Iceland brand gave us a bright color palette, an excellent typeface, a new logo and the basis of a visual language that we then extended with illustrations. The drawings give us an opportunity to bring more color into the design, and make the overall experience feel livelier and more welcoming.
The design itself is founded on a set of principles that help us make decisions and to keep everything on the right track. These include:
The design should be clear, simple, friendly and attractive
The needs of the end-user always come before the needs of the service provider
We design with clear intent, always in context and with real content
We use tried-and-tested design patterns, test frequently and make decisions based on data and principles.