Design sprints á la Kosmos & Kaos
From zero to real-world results in 4 days.
What it is and what it can do for you.
The Kosmos & Kaos design sprint is a workshop tackling the main issues that can arise in digital product development.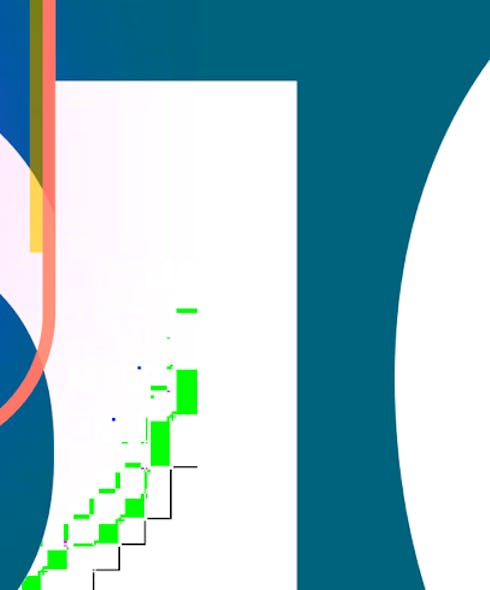 It's not uncommon for businesses to spend months or even years developing a product that falls flat when it finally hits the market. To avoid this, it's important to test the viability of the idea as soon as possible to see if it will meet both business goals and the needs of the end users.
Kicking things off with a design sprint, we can find out in just four days whether or not the product is likely to meet its goals.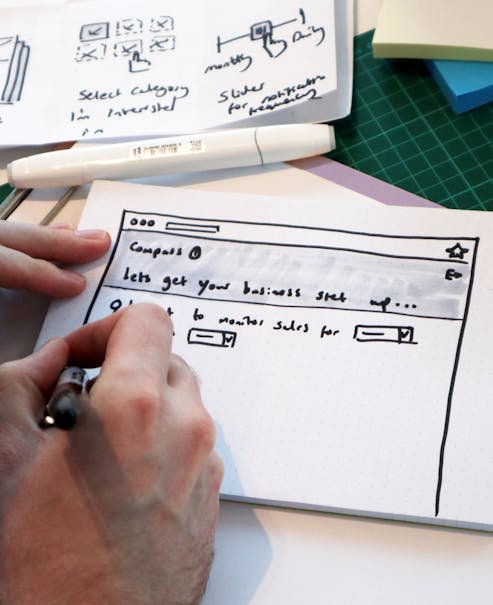 1
The big picture.
We start our design sprint by figuring out what our main challenges are, using a method that helps us spot the opportunities within them. To decide which challenge to tackle, everyone in the group gets an opportunity to vote. Having decided on the winner we write down an overarching goal for the sprint. 
At the end of the day we sketch up rough user flows for the chosen challenge. Artistic excellence is not the goal here, so no worries if you think you can't draw!
In short:
Figure out the challenges
Vote for the one to tackle
Define the sprint goal
Rough sketches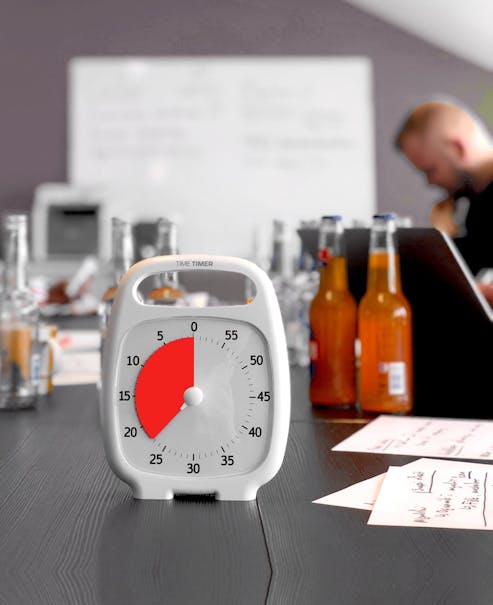 2
Decisions are made.
The team reviews the sketches from the day before and a vote is cast for which idea to develop into a prototype. We then set up a storyboard and decide exactly what we are going to put into the prototype, frame for frame detailing the user's journey through our product or service.
In short:
Vote for sketches
Set up a storyboard
Decide what goes into the prototype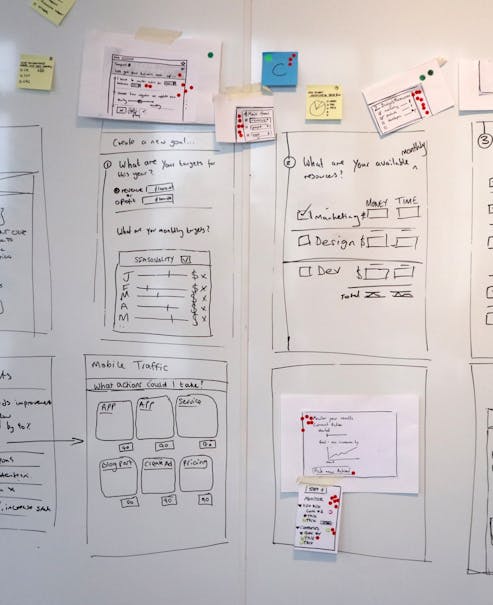 3
Prototyping.
Now we are all set to begin work on the prototype. Most of the work will be handled by one or two people from the team, with support from others as needed. Not everyone in the group needs to show up on day 3.
In short:
Work on prototype
Content editing etc.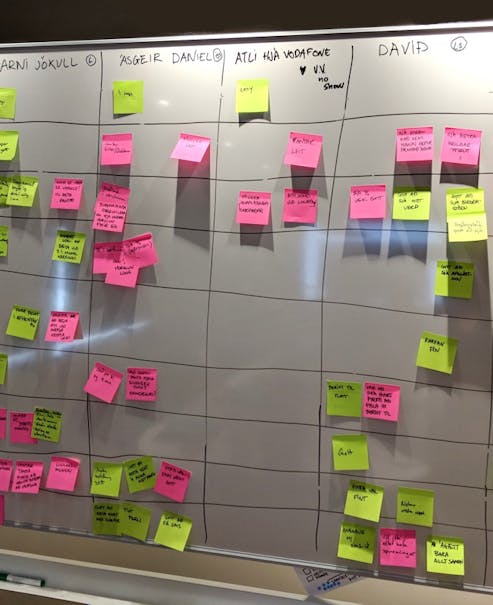 4
User testing.
When the prototype is ready, it's time to put our ideas to the test. Five potential customers are invited to try out the prototype. The team observes their reactions and writes down questions, ideas and anything relevant.
At the end of the day, everyone gathers together to review the results of the user tests. A discussion is had about what worked and what didn't, and where to go from there.
In short:
Five users test the prototype
Team observes
Results discussed
Cocktails!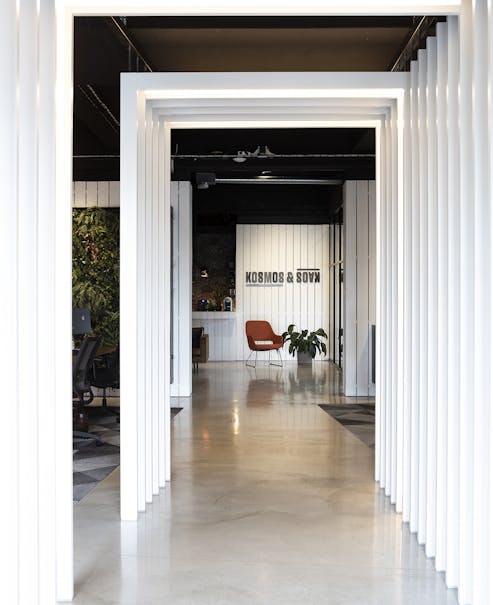 Let's do it.
Learn more about how the Kosmos & Kaos design sprint can be applied to your particular challenges. We're happy to help out.