Case study: The Arion app
Voted the best banking app by users three years running.
The future of banking
Arion Bank is one of Iceland's largest financial institutions, providing services in the areas of retail, corporate and investment banking as well as asset management.
Recognizing the quickly evolving landscape of digital services in the finance sector, in 2016 Arion Bank set up a digital innovation accelerator within the organization focused on radically changing its approach to digital product development and delivery. The stated goals of the project were to focus on customer journeys, a more productive and reliable product delivery, reduced cost over time, and to increase revenue where applicable.
Kosmos & Kaos has been in strategic partnership with Arion from the outset, overseeing design and user experience for all of their digital product offerings. We believe that the most important outcome of any product development strategy is a happy customer, and the bank's team placed a high value on user experience and design from the very beginning.
The Arion mobile app is one of the bank's main digital service platforms, and has been voted Iceland's best banking app by users three years in a row.*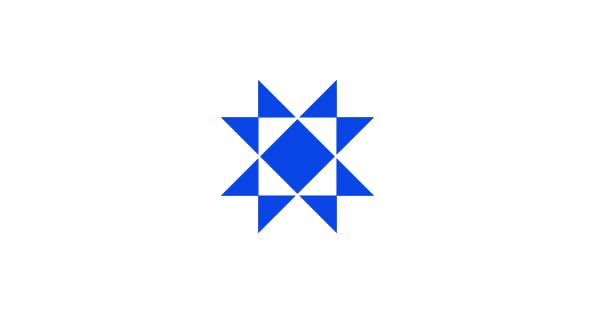 Project roles
Creative direction
Mobile/responsive design
UI/UX design
A cohesive user experience
During the design phase of the app there was work underway to overhaul the entire look and feel of Arion's brand, with a special focus on digital media. We worked with ad agency Hvíta húsið on the digital aspect of the branding project, with the goal of creating a cohesive user experience across all of the bank's communications and points of contact.
To achieve this, we created an extensive design system intended to serve as the basis for all of Arion's digital products. A design system is a collection of reusable components and instructions on how, where and why to use them. For digital product development, having a design system in place not only accelerates the development cycle but greatly improves the overall quality and consistency of the products.
Having a design system allowed us to move quickly with design iterations and test our solutions early and often using high fidelity prototypes, a way of working that is at the heart of Arion's digital innovation accelerator and stems from the bank's long-time involvement in the start-up community, where rapid iteration and frequent user testing are the norm.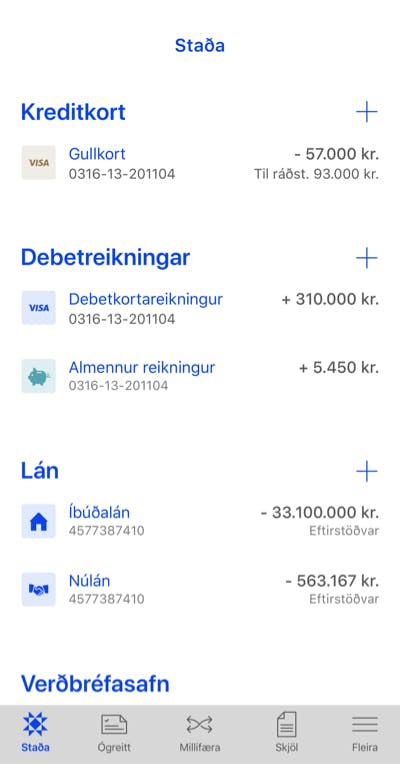 Our splendid design partnership with Arion Bank has been creatively rewarding in so many ways. It's been challenging, tough and beautiful. So many things to look into, aesthetics, usability, business goals and overall cohesion. Our contribution to the design of their core consumer business tool, the Arion app, has been very well received by its customers. It's been voted app of the year for several years running. We look forward to continuing work on design and UX improvements in the future.
Guðmundur Sigurðsson
Founder / Creative Director, Kosmos & Kaos
The primary touchpoint
Instead of thinking of the app as merely an add-on to the bank's existing services, the idea is for it to become the primary touchpoint for its customers' daily banking activities. In addition to familiar online banking features like account management, paying bills and transferring money, the app allows you to:
apply for and manage credit cards
have a clear overview of your expenditures
create savings accounts
manage your insurance policies
secure short-term loans without paperwork
pay using your phone
New features are introduced on a regular basis and the app is in continuous development.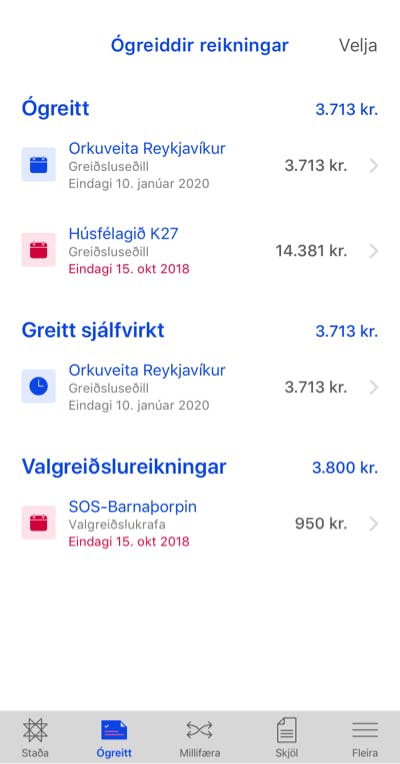 The market leader in digital banking
Since its release, the app has been very well received by users and continues to grow in popularity. As of 2018 around 70% of customers' digital sessions took place on the app and the number increases at a steady rate. The focus of Arion Bank's digital journey is to reshape end-to-end customer journeys into fully digital flows that are accessible 24/7, and that the app will be the main platform for these services.
The app plays a significant role in Arion Bank's position as the market leader in digital banking services in Iceland. The last update brought some big changes in that the app is now available to everyone, not only to the bank's customers, and there are exciting times ahead as the industry shifts more and more to the digital space.
The strategic partnership of Arion Bank and Kosmos & Kaos has been a resounding success, if we do say so ourselves, and the journey of digital transformation continues.